Magazine Advertising
Magazine advertising continues to be an effective form of communicating both brand and product-specific messages to targeted audiences.  Consumers approach publications with a specific goal – to find items of interest that will help them or their company become more productive and efficient.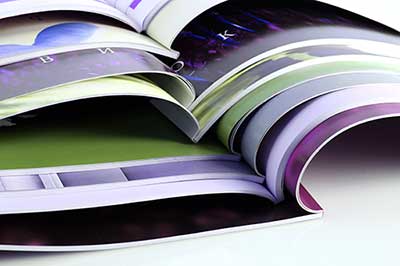 Magazine advertising's major benefit to businesses is its ability to display high quality images, produced with full color and gloss, affording a clearer picture of your product which gives consumers a better idea of your company.
Many magazines also target a specific demographic.  By advertising in magazines within your demographic, you are almost guaranteed to reach your intended audience.
For more information, please call our Magazine Advertising Branding Team at (800) 842-9002 or email us
TELL US ABOUT YOUR MARKETING GOALS