Yelp Advertising
Today's consumers are fast-paced and on the move. We've partnered with Yelp to bring our clients a full service approach to local search advertising. As a Yelp Ads Certified Partner, DRH can help you develop your Yelp online profile and promote your business to ready-to-buy consumers. Here's what you need to know!
Why a Yelp campaign can help grow your business…
➢ Yelp has 90+ million users with high purchase intent.
➢ 92% of users search Yelp because they are ready-to-buy a product or service; and 79% make a purchase!
➢ Yelp's high ready-to-buy users convert 3 times greater than the rate of Google searches.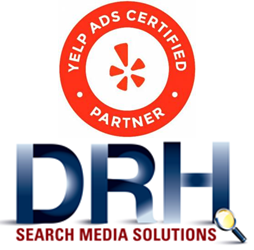 Does Yelp reach consumers that are important to you?
If your potential customers and clients are savvy, they want to know what other people are saying about your business. That's why customer reviews from Yelp has become such an integral and trusted source of information for millions of buyers.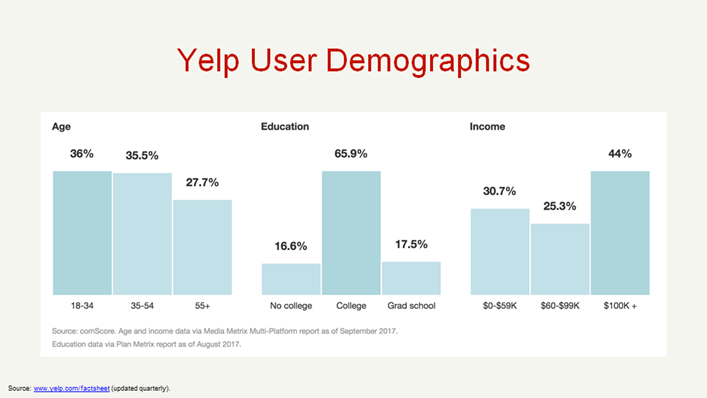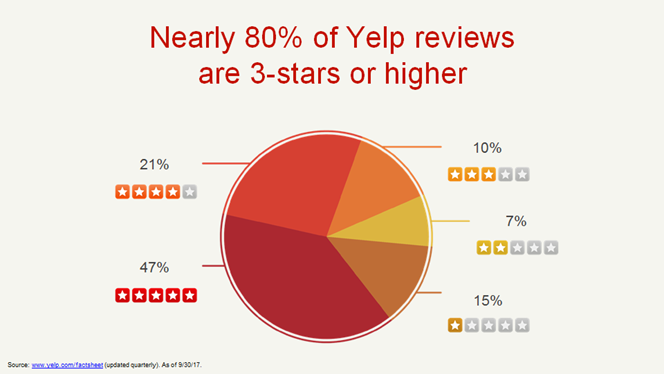 Where is your Yelp Information Shared?
An effective Yelp Business page is essentially a new-customer on-boarding machine with many Yelpers visiting or calling a company while bypassing a website Facebook page. As such, your Yelp profile should be robust and reflect the same look and feel of your enterprise. Moreover, Yelp is integrated into Apple Maps and Siri which provides a powerful consumer experience on over 100 million iPhones.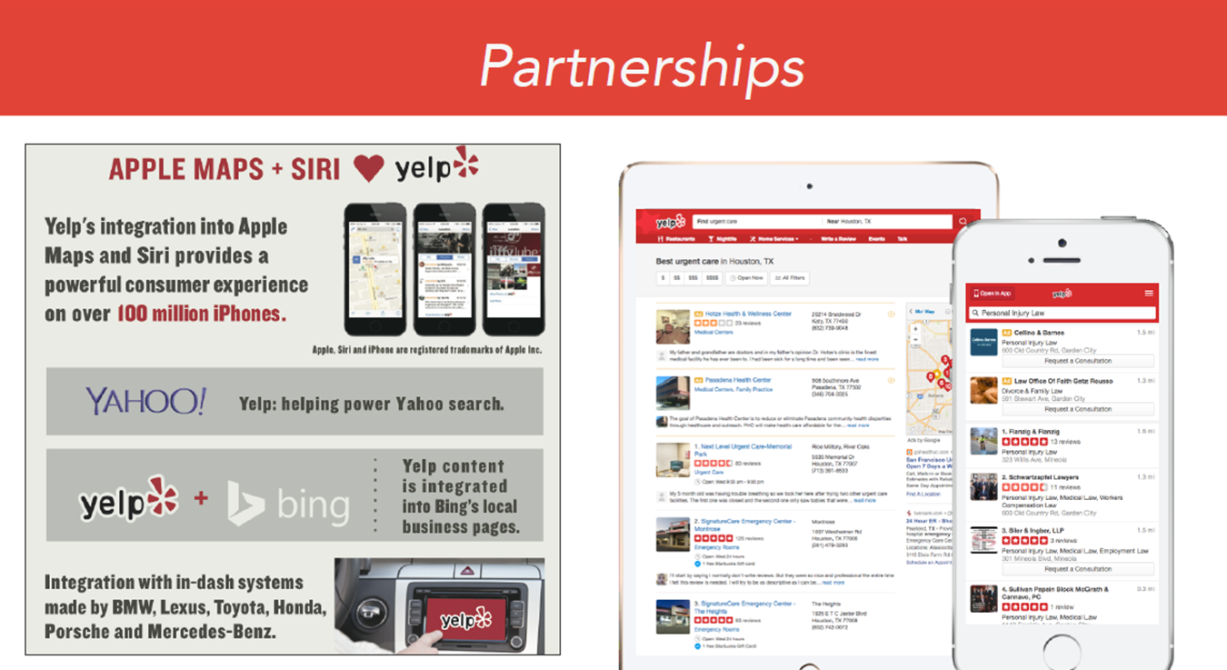 How can Yelp Promote your Business?
Yelp has three ways to promote your business.
1. First, let us help you claim and own your business profile page. We at DRH are experts at designing and writing your profile with riveting images and content that will deliver active buyers to your business.
2.Second, we can launch an Enhanced Yelp Profile and have greater control over your image placement, add a slideshow with video hosting, add a compelling call-to-action button, block other ads, and add a Specialty section for keyword loading that will help your listing be found in the major search engines.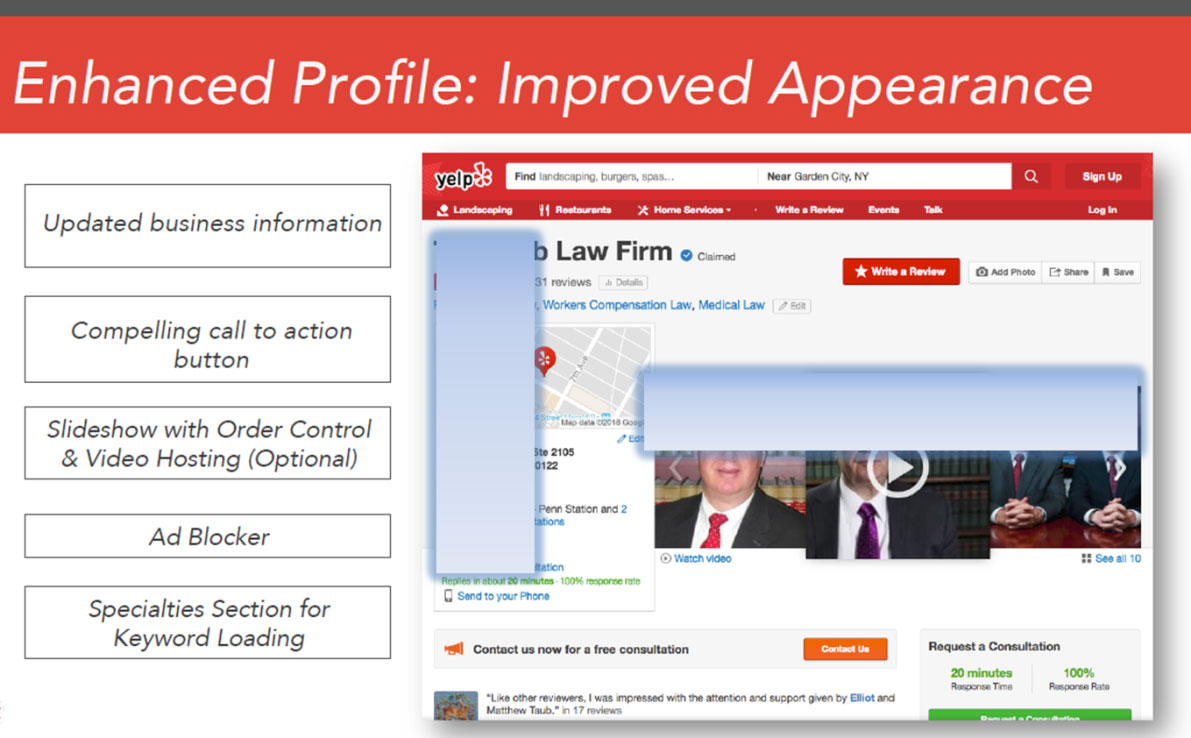 3. The third way to promote your business is with Yelp Advertising. Yelp Advertising positions your company to appear at the top of category search results that are relevant to your business. Ads are delivered and rotated via pay per click advertising. Hence, ads are displayed at no cost (an impression); and you pay only when someone clicks on your ad, which is more commonly referred to as Pay-Per-Click Advertising or PPC.
Position and time of appearance is based on factors such as bid price relative to what other advertisers are bidding.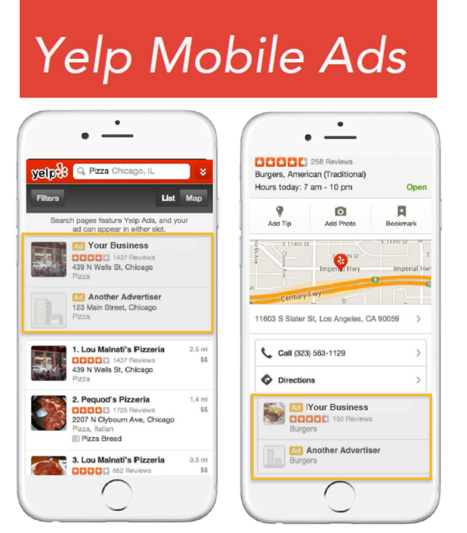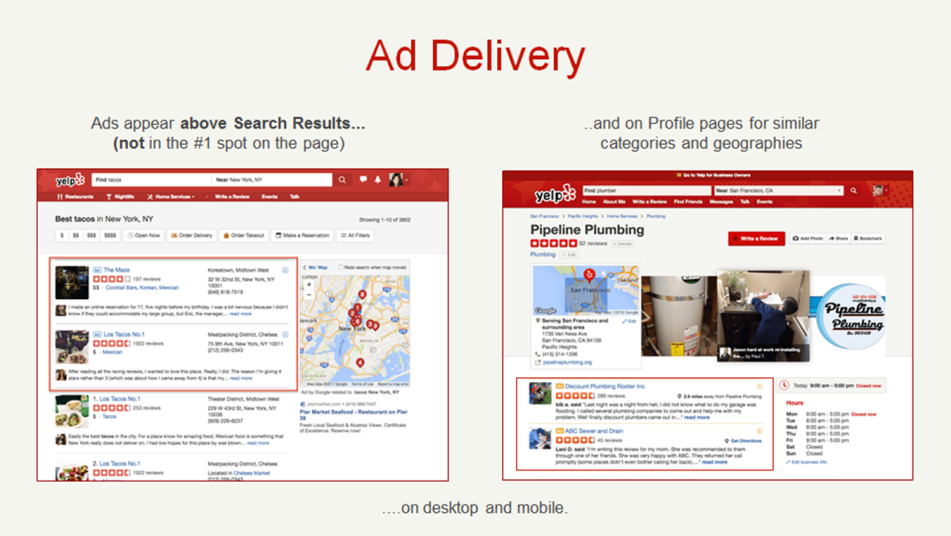 Why Hire DRH Search Media to manage your Yelp campaign?
With over 40 years of marketing experience, DRH has the tools and knowledge to help you launch and maintain a robust campaign that will help attract and retain new customers. To learn more, call us today at 800-842-9002.
The call is FREE and so is our no-obligation business analysis!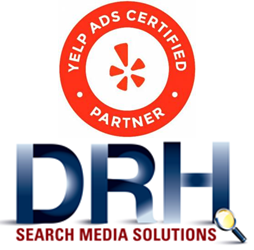 TELL US ABOUT YOUR MARKETING GOALS